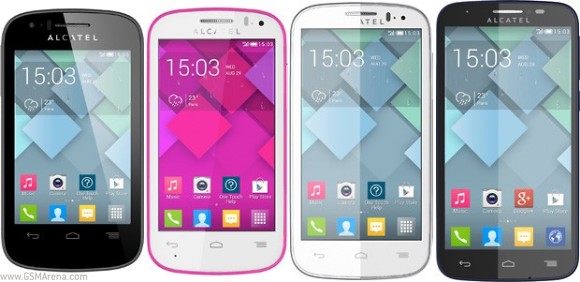 The One Touch Pop C7 is the most interesting of the bunch with a 5" screen and 1.3 GHz quad-core chip.
The Pop C5 has a 4.5-incher, the C3 has a 4-incher of WVGA resolution and dual-core 1.3 GHz processor and finally, there is the C1, which offers a 3.5" HVGA display and dual-core 1 GHz processor.
All devices will sport Android Jelly Bean 4.2.
The Pop C1 and C3 will be available this October, the Pop C5 in November, while the 5-incher C7 is expected at the end of the year.
http://www.gsmarena.com/alcatel_outs_on ... s-6736.php
http://www.alcatelonetouch.com/global-e ... tml#goStar
Uskoro detaljne specifikacije.